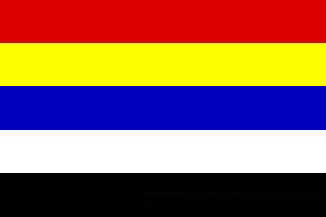 Guangzhou Treaty for Unity and Prosperity
廣州條約團結與繁榮
RECOGNIZING

that the current civil war in China has been brought about largely by the dominance of the former Manchu dynasty known as Great Qing, and that this state of affairs has brought unnecessary suffering to the Chinese people,

ACKNOWLEDGING

that the two entities claiming to be the Republic of China have a shared vision of a Republican, revived China differing only on matters of approach and that

FURTHERMORE

the two entities are engaged in mutual hostilities with a variety of organizations seeking to destabilize China,

DECLARING

that a complete and total unification of the two entities is the only path forward for the salvation of Chinese dignity and the restoration of the rights of life and liberty, we hereby move to announce the following:

I: The Republic of China in Xian (hereafter referred to as the Xian Government) acknowledges the Provisional Government of Republic of China in Guangzhou (hereafter referred to as the Provisional Government) as the legitimate government of all of China and representative of the people thereof.

II: The Provisional Government will immediately thereafter cease hostile actions against the forces of the Xian Government in every aspect.

III: The Xian Government agrees to pledge its forces, controlled lands, current funding, and military-state apparatuses to the defense of the unified Republic, with its officers and officials to retain full honors and granted positions within the Provisional Government on an equal, meritocratic basis.

IV: The Provisional Government agrees to offer a full, unconditional pardon to those forces and officials serving under the Xian Government and its predecessor under Yuan Shikai.

V: The Provisional Government pledges to hold free and fair elections at its earliest convenience and the conclusion of the current crisis, and to immediately draft a new constitution with equal representation given to members of the former Xian Government,

VI: A mutual oath of loyalty will be undertaken by the members of both governments towards the goal of a unified, independent, and democratic Republic of China, affirming their brotherhood with each other and allegiance to the sovereignty of the nation.

驅除韃虜, 恢復中華, 創立民國!

Qūchú dá lǔ, huīfù Zhōnghuá, chuànglì mínguó!

Expel the Tatars, revive China, establish a Republic!
Signed,
Lin Sen, Minister of Foreign Affairs
Provisional Government of the Republic of China