Entering into the sprawling rooms and halls of the study, one would first note the smell of books. Old, new, and everything in between, yet always seemingly in reading condition. Everywhere one turns, there is more information to be found. Shelves of books, stacks of papers and scrolls, even tablets of stone with information dutifully chiseled onto them. Though there seems to be no rhyme or reason to the organization, you always somehow seem to be able to find what you're looking for.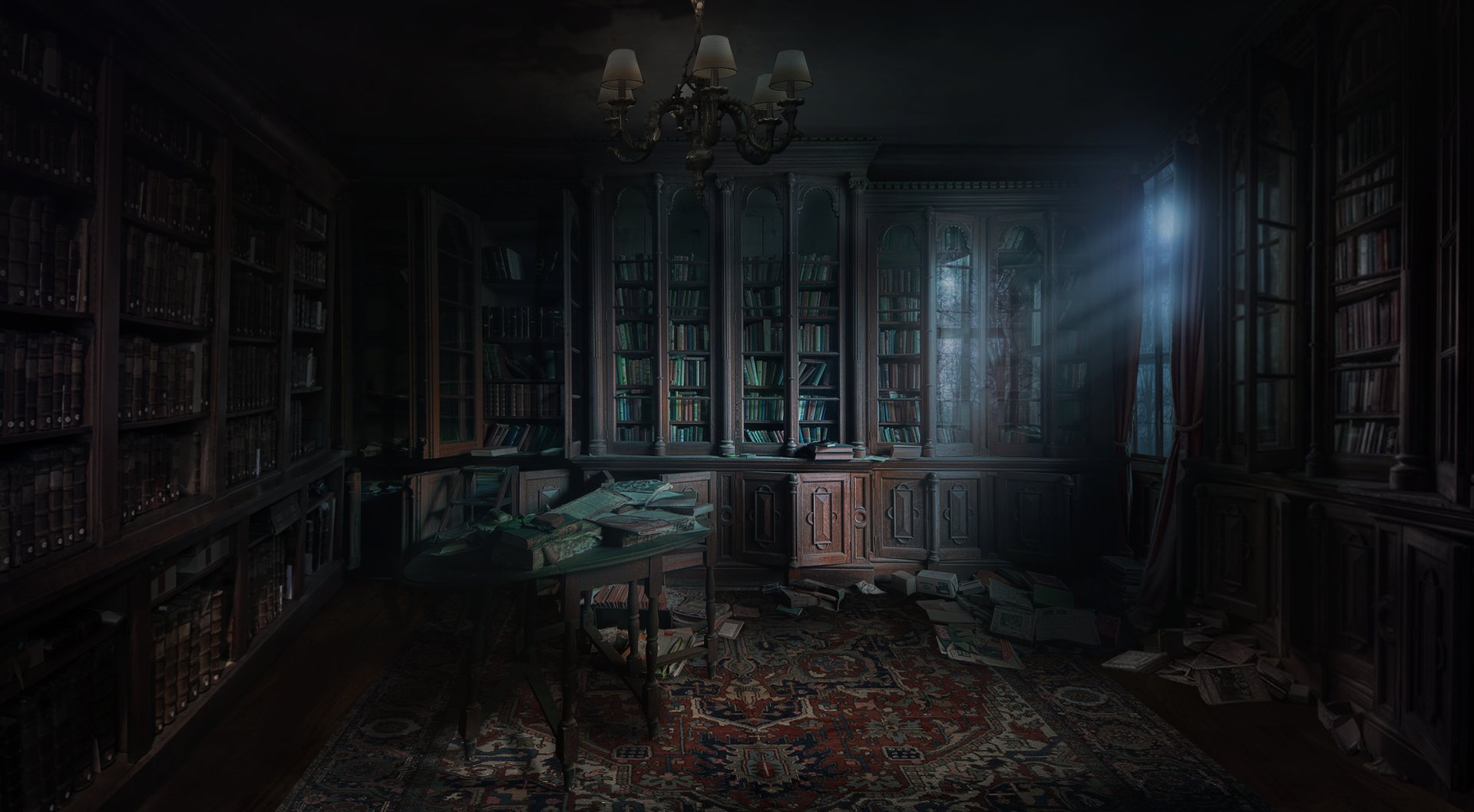 One section of the study, currently unoccupied and in moonlight.
Somewhere within this sprawling mess- though none could point to where, precisely- the self-described curator of the chaos sits at a desk, writing in illegible scrawl on a parchment. Nothing definite can be told of them, except that they are partial to wearing hooded robes that manage to obscure any and all facial features. Their hands give no hints or help, as whenever they withdraw into the sleeves, they invariably come out as something else- a different color, a different size, a different species. Their shape is androgynous, giving no sign to any physical sex, or even species, except that they are roughly human-sized, and presumably humanoid. Their voice, when used, would come in any number of ways, though always projecting the cadence of an educated person, if with a tone of whimsy. The only definite thing about them is their name- Sereth, Wielder of the Forbidden.
Welcome to the Study of the Forbidden. Enjoy your stay.